Must-Have Travel Essentials to Europe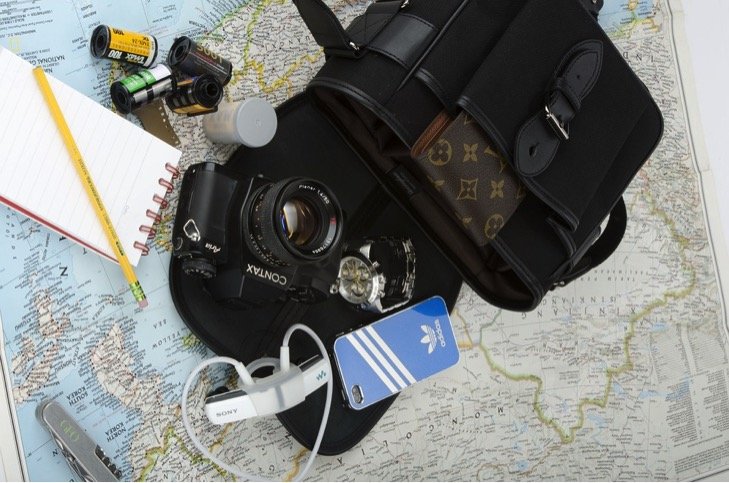 Travelling to Europe is fun, but all that fun can disappear if upon your arrival you realize that you don't have what you need to survive in Europe. The secret to packing right is getting innovative and going with small and essential items. Though beautiful, Europe is a little unsafe, and the accommodation plus travel rules of engagement may not be the best. To lessen the effects of the culture shock, pack the following essential items:
A multifunctional convertible bag
You need luggage that can accommodate everything you need but small enough to help you maneuver through crowds fast. If you are touring most of Europe, then a bag with straps and wheels will make it easy for you to move from one city to the other or between towns.
Ensure that the bag can carry your passport, phone, wallet, camera, and makeup. You can ask Cosmetic Consultants Canada for advice on the best beauty products that will work well on your skin after considering the prevailing weather conditions in Europe. Your makeup should fit in the bag easily.
You may want to consider getting packing cubes because they will simplify the packing and encourage orderliness. Packing cubes take less space.
There are countless beautiful sights you'll come across in Europe, and you don't want to miss them. Just think about it, the Alps, Santorini, the Eifel Tower, and the bridges of Venice. Wouldn't you want to have photos of all these sites? Get a good camera to take high-quality images. A camera perfectly complements your smartphone camera.
Europe Friendly Power Adapter
Don't assume that you will be able to plug in your Canadian or American power adapter into European power sources easily. To be safe, get an adapter with two pins as it works in nearly every country you will set foot in. The adapters also come with guidelines on how to avoid your electronics in Europe.
Travelling isn't always exciting, and something may go wrong along the way. Losing luggage isn't unheard of and getting ripped off by pick pockets is the norm in Europe. For your safety and the security of your essentials, get travel insurance. Travel insurance comes into play also in case of flight delays, health emergencies and in cases of security concerns and you need emergency evacuation.
This isn't always in packing lists but knowing how bad travel diarrhea is, you will need it. Though the hygiene standards in Europe are high, you can still get sick from eating unfamiliar food. Why activated charcoal? It will absorb all the toxins in your system which could have caused diarrhea. Recovery is fast with activated charcoal.
Wondering why you should carry a water bottle when you can buy it anywhere? Well, it's all about cost cutting. Even though tap water is unsafe, you can get bottled water anywhere and refilling a reusable bottle is cheaper and reduces plastic waste.
You have to carry flip flops, walking shoes, a quick dry towel, dark jeans and a rain jacket. You should also consider carrying some solid shampoo and a high-quality travel backpack.
Don't forget to carry a scarf, an umbrella, passport photos and headphones. Don't carry too much cash, leave unnecessary electronics and expensive jewelry behind and carry few books.